Technical defects no longer considered "extraordinary circumstances"
28 Jan, 2019
Jurga Sefton
No Comments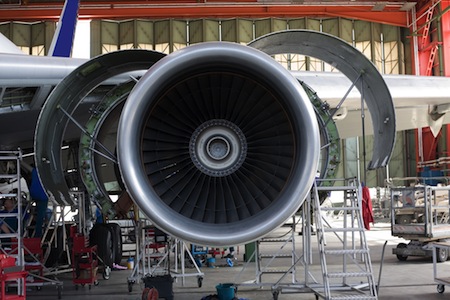 You could be forgiven for assuming that if your flight is delayed because of a technical hitch you will be entitled to free food and drink, accommodation and even financial compensation. However, as readers of our blog post on compensation will know, airlines have, up until now, been able to wriggle out of paying up if there have been "extraordinary circumstances".
These had until very recently been deemed to include technical problems unless they had arisen due to lack of maintenance. In other words, if the cause of the delay could be proved to be out of the airline's control, no compensation was due to the flying public, no matter how long the delay and despite the fact that the situation in other European countries was far more favourable for the passenger.
Now, however, Ronald Huzar, a passenger whose Jet2 flight from Malaga to Manchester in Oct 2011 was delayed by 27 hours, has sniffed victory, having seen the airline fail to sway the judge in the Court of Appeal.
"Opened the floodgates"
Mr Huzar had initially had his claim for compensation turned down in Stockport County Court but was subsequently successful in his appeal at Manchester County Court. It was against this decision that Jet2 fought in the Appeal Court. This hearing concluded Mr Huzar's lengthy battle for compensation and opened the floodgates for other passengers who have had their claims for compensation refused on the grounds of "extraordinary circumstances".
Mr. Huzar's flight had been delayed by a wiring defect in the fuel valve circuit which, according to Jet2, "could not have been prevented by prior maintenance or prior visual inspection. It was unexpected, unforeseen and unforeseeable and as such amounted to an 'extraordinary circumstance'."
The presiding judge, Lord Justice Elias, did not, however, accept that the "extraordinary circumstances excuse" applied in this case and listed only freak weather, strikes, air traffic control problems and terrorism as valid events beyond the control of the airline. Whilst accepting that the problem, which he acknowledged as being "not without difficulty" was "unforeseen and unforeseeable", the judge said that this was not a reason to refuse compensation since unforeseen problems could be expected to occur from time to time.  Indeed, as Lord Justice Elias went on to say, "difficult technical problems arise as a matter of course in the normal exercise of the carrier's activity".
"Huge implications for the industry"
Around a third of all delays and cancellations are caused by technical defects, meaning the judgment has huge implications for the air industry, with airlines no longer able to wriggle out of their responsibilities to passengers.
A representative of Bott and Co, Mr Huzar's lawyers, said that the outcome was a huge victory for the millions of passengers who have been wrongfully denied compensation in the past amounting to billions of pounds.
Passengers affected by the judgment should contact their airline to claim compensation and, in support of their claim, cite the case of Huzar v Jet2. It should be noted, however, that Jet2 intend to appeal to the Supreme Court and it is likely that airlines will seek to delay paying compensation until the outcome of the airline's appeal is known.