04 Nov, 2015
No Comments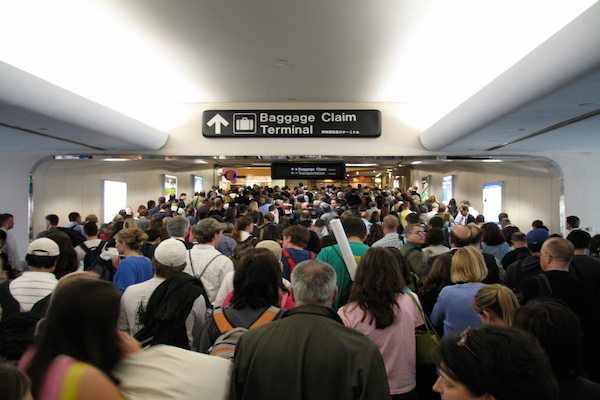 Photo credit: Scott
Claustrophobia affects tens of thousands of people in the UK alone. It can cause many problems within your life, especially when it comes to flying. As part of BlogVember, we thought it would be interesting to explore this and speak to the people it affects everyday.
Claustrophobia is the fear of being enclosed or shut in a small space and not being able to get out. Sufferers are often looking for the nearest exit and will sometimes avoid busy and crowded places.This feeling can grow from a past experience and can affect people's lives daily for many years. Sufferers can experience claustrophobia in cubicles, small rooms and crowds and often these feelings are increased when on a plane.
16 Dec, 2013
No Comments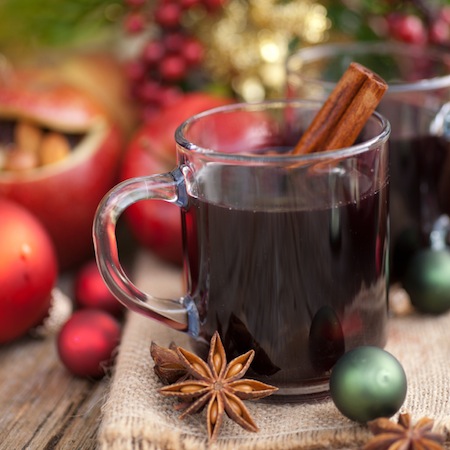 With Christmas fast approaching, many of us feel we could do with a sneaky weekend away to escape the stress of the Christmas shopping. Whether you feel like having a spot of winter sunshine or really getting into the Christmas mood by visiting of the best Christmas market destinations, make sure that if you are leaving your car at the airport you get the best possible rate by visiting our Airport Parking Shop.
Berlin
There is no doubt about it: the Germans really know how to put on a Christmas Market and one of the best destinations is Berlin with no fewer than five major markets. Whether you prefer the traditional market, or the one with the outdoors ice-rink or fair, there is one to suit everybody.
A trip to Berlin would not, however, be complete without a spot of sightseeing. If museums are your thing, don't miss a visit to Museum Island for its treasure trove of antiquities. If 20th century history is of more interest, you are going to love seeing the many sections of the Berlin Wall and Checkpoint Charlie.
Berlin has two airports, and between them they are served by flights from London Heathrow, Gatwick, Stansted and Manchester.
If you plan on stuffing your suitcase full of Christmas goodies, to say nothing of the duty-free, which could help spread a little Christmas cheer, then taking your car to the airport definitely makes sense. Use the links above for the best possible rates. Read More
11 Dec, 2013
No Comments
The weather is miserable, and many of us are feeling stressed by the Christmas shopping and the thought of feeding the masses over the festive period. So what could be better than planning an escape in the New Year? A spot of winter sunshine can work wonders and make spring seem less far away.
If you are lucky enough to be heading off to sunny climes, make sure you don't pay over the odds for parking at the airport by using our Airport Parking Shop to make your booking.
Now, lets take a look at those Top Destinations for Winter Sun we mentioned…
The Canary Islands
Only a four-hour flight from the UK, the Canaries are probably the closest destination for sun-starved Brits to have almost guaranteed winter warmth. Of the various islands forming the Canaries, Gran Canaria is recognised as having the best climate. In fact, its capital, Las Palmas, has been ranked as the city with the best climate in the world by a leading climatologist.
The temptation when holidaying in the Canaries is just to lie on the beach or by the pool, moving only to enjoy a tapas lunch and a jug of sangria. But if you are the sporty type, there are ample opportunities for hiking, cycling, kite-surfing, wind-surfing and diving.
Las Palmas airport is well served by flights from: London Heathrow, Gatwick, Stansted, Birmingham and Manchester.
If you would rather spend your money on paella than parking, then click on the links above for great rates.
Dubai
Unless you relish shade temperatures in the 40s, the best time of year to visit Dubai is in the winter. If you are a shopaholic, you will love this Emirate: huge malls and traditional souks offer everything from designer labels to gold, perfume and spices.
Even the most dedicated shopper needs a change now and then though, so you will be glad to know that as well as sunbathing on the beach you can visit water parks, zoos, cultural centres, museums, sports stadia or even go for a desert safari.
Flights to Dubai leave from: London Heathrow, Gatwick, Birmingham and Manchester.
You may have fun haggling in the souks, wondering whether you have really got a bargain, but use our website to make sure you get the best rate for parking.
South Africa
The southern hemisphere in our winter offers great weather and there is no need to go all the way to the Antipodes to have a break from grey skies and freezing temperatures. South Africa is half the flying time and has become a popular destination for Brits seeking winter sunshine, particularly the Cape Town area. Read More