01 Sep, 2014
No Comments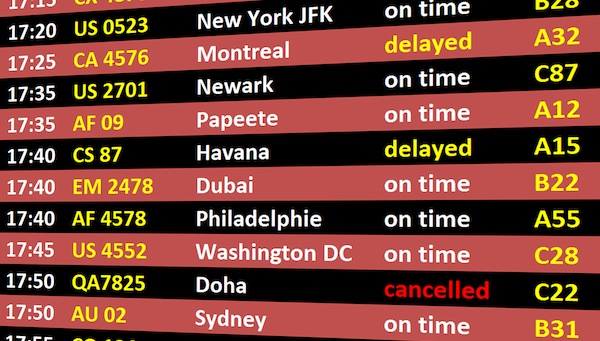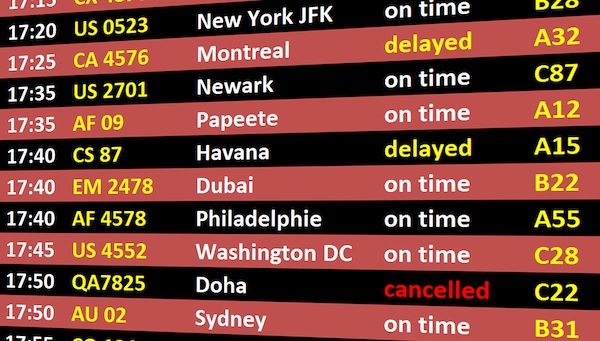 As you will know if you have read our blog post on the subject, EU law states that passengers can claim compensation for overbooked, delayed or cancelled flights.
It seems, however, that not all of us who are entitled to claim actually do so. In fact, according to German compensation claims firm Flightright, there is more than half a billion pounds unclaimed by some 1.6 million travellers in the UK.
Their figures are based on an evaluation of 3 million flights, and it is not just Brits who are proving to be unsavvy travellers. German passengers have failed to claim over £468 million, Spanish over £400 million and French over £355 million. Passengers have up to six years to make their claim so it is not too late.
A few weeks ago, the tail end of Hurricane Bertha caused misery for travellers and many flights were cancelled or delayed. One passenger who had come down to London for the weekend and was due to return to Leeds from Heathrow on the Sunday evening could not fly home until the next day. He was unaware that he could claim compensation, wrongly believing that because the airline had told him of the cancellation on the Saturday and were putting him on the Monday flight at no extra charge they had done their bit. He also assumed that bad weather would constitute an exceptional circumstance, meaning that the airline had no obligation to pay him compensation. Read More
14 Jul, 2014
No Comments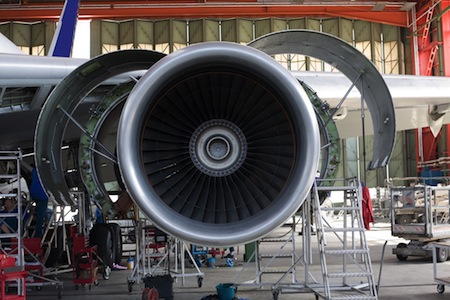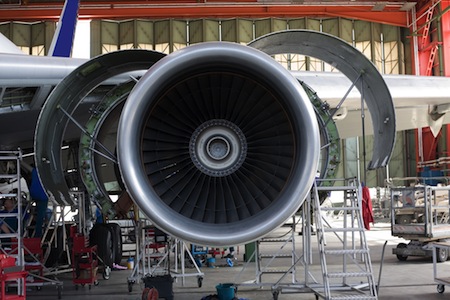 You could be forgiven for assuming that if your flight is delayed because of a technical hitch you will be entitled to free food and drink, accommodation and even financial compensation. However, as readers of our blog post on compensation will know, airlines have, up until now, been able to wriggle out of paying up if there have been "extraordinary circumstances".
These had until very recently been deemed to include technical problems unless they had arisen due to lack of maintenance. In other words, if the cause of the delay could be proved to be out of the airline's control, no compensation was due to the flying public, no matter how long the delay and despite the fact that the situation in other European countries was far more favourable for the passenger.
Now, however, Ronald Huzar, a passenger whose Jet2 flight from Malaga to Manchester in Oct 2011 was delayed by 27 hours, has sniffed victory, having seen the airline fail to sway the judge in the Court of Appeal.
Mr Huzar had initially had his claim for compensation turned down in Stockport County Court but was subsequently successful in his appeal at Manchester County Court. It was against this decision that Jet2 fought in the Appeal Court. This hearing concluded Mr Huzar's lengthy battle for compensation and opened the floodgates for other passengers who have had their claims for compensation refused on the grounds of "extraordinary circumstances".
Mr. Huzar's flight had been delayed by a wiring defect in the fuel valve circuit which, according to Jet2, "could not have been prevented by prior maintenance or prior visual inspection. It was unexpected, unforeseen and unforeseeable and as such amounted to an 'extraordinary circumstance'." Read More
28 Feb, 2014
2 Comments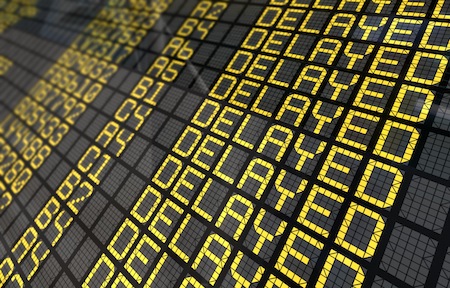 There is nothing more annoying than arriving at the airport to discover that your flight has been significantly delayed. Don't take it lying down: read on to see whether you are entitled to assistance such as free calls, free food and free accommodation or even a cash sum in compensation.
In practice anyone flying out of the UK will be protected by the Denied Boarding Regulations. This is because these regulations apply to anyone flying on an EU-based airline (including budget carriers) OR anyone flying with a non-EU-based airline from an EU airport (i.e. all UK airports). Anyone flying from a non-EU airport on a non-EU carrier is not entitled to the same level of assistance and you will have to look at the airline's Condition of Carriage to see what their duty of care is.
Requirements
Whether or not you are entitled to anything depends on the length of your flight and the length of your delay. You must fall within one of the following categories:
– A flight of 932 miles or less with a delay of at least 2 hours
– A flight of more than 932 miles within the EU with a delay of at least 3 hours
– A flight outside the EU of between 932 and 2,174 miles with a delay of at least 3 hours
– Any other flight with a delay of at least 4 hours
So long as you fall into one of the above categories you are entitled to:
– Two free telephone calls, emails, telexes or faxes
– Free food and drink depending on the time of day
– Free hotel accommodation and transport between there and the airport if the flight is delayed to the following day