20 Feb, 2014
Jurga Sefton
No Comments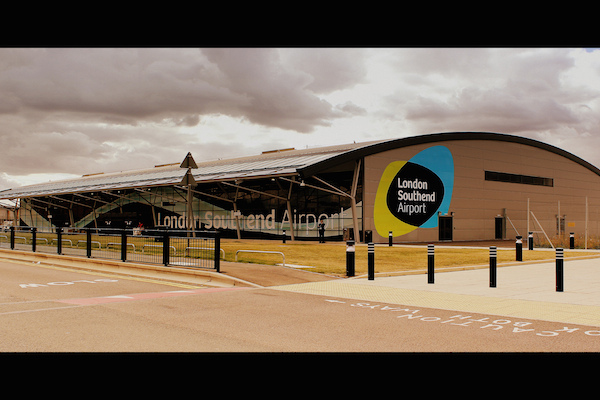 Photo credit: calflier001
London Southend Airport was named the fastest growing airport in Europe in a survey of 300 airports, carried out by Airline Network News and Analysis. It revealed that the airport experienced a 57% increase in passenger numbers in year 2013, growing from 617,556 in 2012 to 969,950 in 2013.
Terminal extension
It is an exciting period for the Essex-based international airport as it opens a brand new £10m terminal extension, boasting a larger departure lounge, updated baggage reclaim section, more check-in desks, a new impressive arrivals area and 5 more plane stands.
Morning all! We took a quick picture of the departure lounge now the walls have come down. What do you think? pic.twitter.com/hVX0wT6JVy

— Southend Airport (@SouthendAirport) January 31, 2014
Some of the new facilities – such as the arrivals area – have already been open to passengers in June 2013. The improvements are said to help the airport cope with the growing demand and growing passenger numbers.
Boosting passenger flights
A runway extension was also welcomed at the airport back in March 2012 with the latest Instrument Landing Systems also being added.
It was hoped that the runway extension, along with the new terminal, would help boost passenger flights and so far the results have been very impressive. Southend Airport has witnessed a 465% increase in the amount of passengers handled for their 10 busiest routes in 2014. The biggest increase saw passengers handled in flights to Geneva go up by 300%, as 61,712 used the Essex based airport to fly to and from the Italian Riviera.
Flights to and from Berlin and Amsterdam also saw a large increase. Routes to/from Berlin had a 74% increase in passengers whilst Amsterdam saw a 34% increase, making a total of 270,600 passengers.
On top of this, two 'industry veterans' have been brought into the airport by the owner to attract more airlines and to boost the impressive passenger flight stats even further.
Passengers flying from London Southend can choose from six on-airport and off-airport parking options; search for the best Southend Airport parking deals here.