08 Jul, 2014
Jurga Sefton
No Comments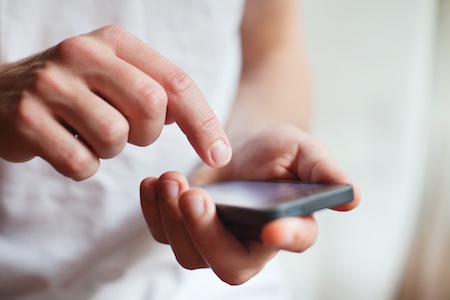 Update (10 July 2014): The extra security checks are now extended to all passengers flying into or out of the UK, not just the passengers boarding the US flights. It is advised that all electronic and electrical devices in hand luggage must be sufficiently charged to be switched on.
8 July 2014: Two major UK airports – Heathrow and Manchester – are advising the passengers to make sure all electronic devices they carry as hand baggage are charged before travel if they are taking a flight to the United States, as a result of a request from the US to implement enhanced security measures.
The new rules for those flying to the US state that "if your device doesn't switch on, you won't be allowed to bring it onto the aircraft."
This check – just before boarding the plane – will be carried out by airline staff at boarding gates.
If you are flying with BA, you may be made to rebook if you happen to carry an uncharged device. Click here to read the full update from British Airways.
According to the BBC, passengers flying to the US may be advised to remove relevant chargers from their hold luggage at check-in so that they can top up carried-on gadgets if necessary.
Having an uncharged electronic device (such as a smartphone, tablet, laptop, e-book reader, etc.) could leave thousands of travellers with the dilemma of leaving their device behind or not being allowed on board their flight.
Airports are in the process of getting plans in place to deal with this new policy; therefore, delays and longer waiting times at security checks are expected.
We strongly recommend that all passengers travelling to America ensure their phones are fully charged and keep their chargers with them at all times.