You told us your Memorable Holiday Experiences – the best and the worst!
20 Jul, 2021
Franki Napolitano
1 Comment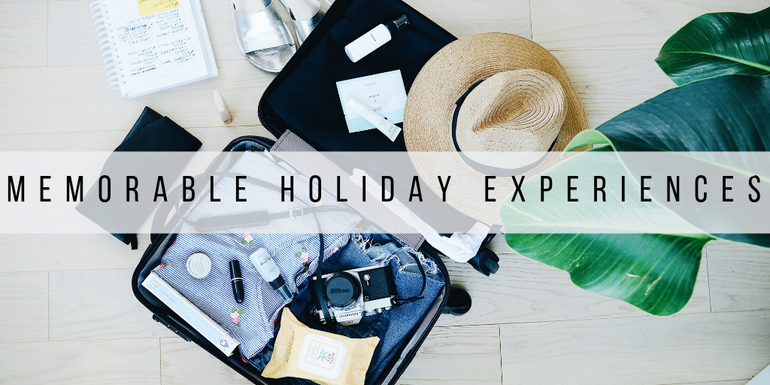 A while back, we put a survey out to our customers and followers, asking them to tell us all about the Best and Worst Memorable Holiday Experiences they have had over the years.
Questions ranged from a memorable trip to the airport, to being lost in translation and getting to know the locals.
We had a great range of responses and wanted to share them all with you today!
Tell us about a memorable journey to the airport.
"Travelling from Pisa to Sardinia at 6am with 6 friends…The train from Siena didn't go early enough to get us there so we got a train the night before, thinking we would just chill/nap at the airport! They then shut the airport from 1-4am… it was a cold night, even in the summer!"
"Well, I had a fabulous journey to the airport. Only to arrive, sit down to get everything sorted, and find out that my flight was cancelled due to a snowstorm! Had to find a hotel at the very last minute and rebook onto a flight the next morning. All in another language!"
"Arrived at the Airport at the right time, but on the wrong day!"
And what about the Best / Worst aspect about the Airport?
"Because our flight was delayed (Greek airports, obviously) we were really impressed by the restaurants at the airport. There was also a hen do party on their way home who kept me and my boyfriend thoroughly entertained!"
"I just love people watching; especially those who are getting in a tizz about the whole travelling experience!"
"Best aspect – the food! Love having breakfast at the airport before a trip. Even better if it's in a lounge! Worst aspect – crowds and noise. Far too much of this!"
Been in a hire car or taxi abroad?
"Driving across Croatia in a Hire Car. Long, windy roads along cliffs and the sea that constantly made me feel ill!"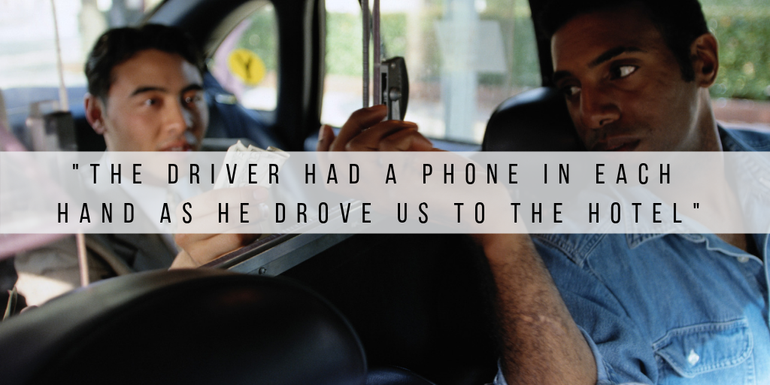 "Flight was delayed overnight, so we were transferred to a hotel. They called 8 names, to go to an 8 seater minibus outside… one of those 8 seats was the driver! We all had to squash in, and the driver had a phone in each hand as he drove us to the hotel! Texting on one, updating his Facebook on the other is my guess! Luckily it was only a short journey."
"I have nearly driven the wrong way around a roundabout a few times in Spain! I have to constantly remind myself 'Drive on the right, drive on the right, drive on the right'."
"Driving in Greece on the correct dual carriage way, finding a Greek driver coming fast towards me …"
Ever been Lost in Translation?
"Sought directions and ended up walking 5 miles the wrong way in Barcelona to find a restaurant, and getting lost."
"I've learnt to just point to things if I don't know the language!"
"I once started speaking Spanish to a waiter whilst I was in Paris. Luckily the guy was bilingual!"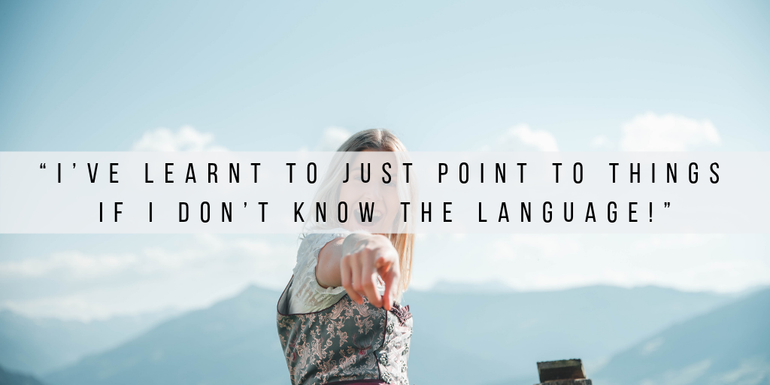 Was it all you expected?
"Arriving in Dubrovnik, the B&B owner collected us from the bus station. We'd picked the B&B as it was fairly close to the coast and a nice walk into the town (far enough, but not too far). As we continued our journey away from the station and up some very steep hills, it turned out the B&B was a lot higher than we anticipated (the map didn't show altitude!). Let's just say the walk to and from the town was an interesting one!"
"No! Luckily our Villa was by the sea because the pool looked like a construction site!"
"No. I went to a hotel in Paris and the rooms were completely different to what the pictures showed."
And what about encounters with the friendly locals?
"Lots of cheesy chat up lines from locals, none that were so memorable that I can remember them! (Can't have been that good)"
"When in the North of Japan some guy struck up a conversation when discovering the city in Japan I had come from, and wanted to know if I had tried various different foods. He went through the whole list of foods that Nagoya was famous for before I was allowed to leave!"
"Locals don't tend to be too fond of the British is what I have found!"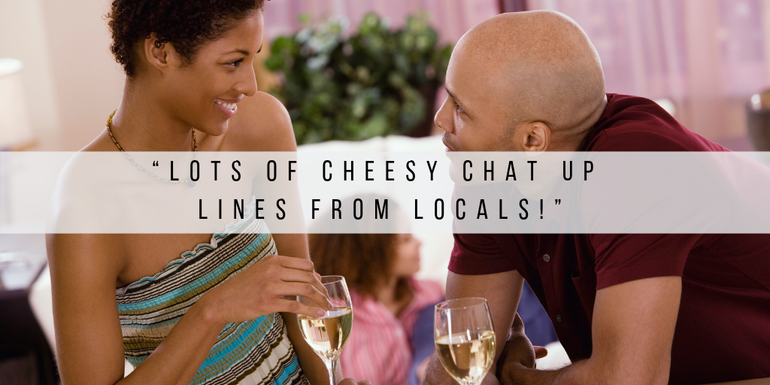 And finally, A trip down Memory Lane; an experience that has stuck with you till this day…!
"Zante; A week with 12 guys on a holiday in Laganas, spending all day by the pool, and going out in the evening!"
"Ibiza with my bestie post break-up of a 6 year relationship! All inclusive, lots of cocktails, sunshine, laughs and memories."
"Not really the best memoir but one of the things I remember the most about one holiday was in Jamaica; a lady walking down the street asking for money for clothes, completely naked"
"Getting stung by a jellyfish. That was pretty memorable!"
"Coming back from Crete by BA in 1977 pilot announced "It's Jubilee day so you can all have a free drink" – whole plane cheered!"
We hope you enjoyed hearing about these experiences!. Here a just a couple of the favourites that really gave us a giggle….!