12 Jun, 2014
Jurga Sefton
No Comments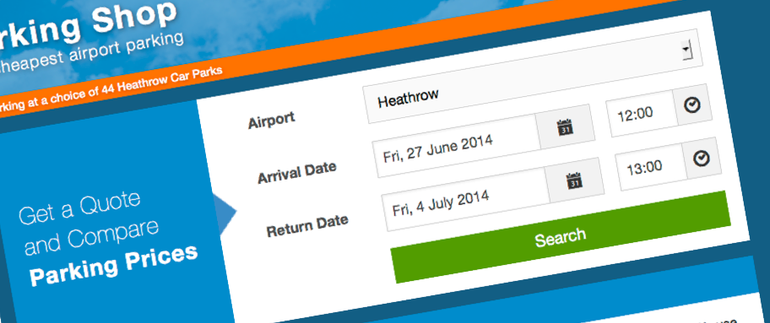 At the beginning of June this year Heathrow has proudly presented and opened the revamped Terminal 2, also named the Queen's Terminal. We look at what parking options T2 has to offer.
Parking at Heathrow Terminal 2
Heathrow's on-airport Long Stay car parks serve all Heathrow terminals, including T2. When comparing the prices for Heathrow Airport Parking, you will be presented with a range of results – you can can then choose which T2 car parking is best suited for your needs and budget.
Heathrow Business Parking service is ideal for business passengers and is located just minutes from Terminal 2, with frequent shuttle buses to and from T2 which only take 4-8 minutes.
T2 Car park directions
Getting to the T2 Short Stay park is easy – simply follow the directions for Terminal 2 and you will see the car park signposted.
Need to drive to Long Stay Car park at T2? When approaching Heathrow Airport follow signs for Long Stay (T1 to T4). Once inside the car park follow signs to the correct zone for the terminal that you require. One of the two shuttle bus services operating from the car park takes passengers to T1, T2 and T3, the other one is for T4.
For Business Parking at Terminal 2 you will need to follow signs for Heathrow Airport, Business Parking (T1, T2 and T3).
Terminal 2 Valet Parking Reception is situated on the Terminal 2 Departures forecourt, park in a designated bay and register your arrival at Reception.
To compare on-airport and off-airport parking options at Heathrow Terminal 2 head over to our Heathrow Parking page and run a quote search from there.
How It All Began
Terminal 2 at Heathrow was the airport's first terminal, opened by the Queen in 1955 and designed to cope with 1.2 million passengers. Fast forward 54 years to 2009 and the terminal was having to deal with over 8 million passengers: little wonder that the experience for the flying public was far from pleasant. Five years on, the new building is now in action although it will not be officially opened by the Queen until June and will not reach its full operational potential for several months.
Lessons Learned from T5 Opening
As anyone who was unfortunate enough to be flying from Terminal 5 in its early days in 2008 will confirm, the experience was chaotic and a PR fiasco both for the airport and BA, with passengers and staff equally bemused, tons of lost baggage and hundreds of cancelled flights. BA is said to have lost £16 million because of the disastrous opening, described at one point as a national embarrassment.
Lessons have been learned and Terminal 2 is undergoing a "soft opening" with only 34 flights arriving or departing on the day it opened. With the terminal only operating at 10% capacity in terms of flights, all went smoothly and the 6,000 passengers seemed generally impressed by their light and airy surroundings and the overall experience.
Staff at Terminal 2 have had six months of training so they had no excuse for failing to find the staff car park as happened with Terminal 5. Another major headache for Terminal 5 was the new baggage system. Terminal 2's baggage system will be a far less risky business with it being connected by conveyor belt to the existing state-of-the-art system in Terminal 1.
Airlines Moving In
Ha, so @united has relocated Thursday & is currently the SOLE airline in London Heathrow's totally rebuilt Terminal 2 pic.twitter.com/O05BH5bEBF

— Jeremy Geelan (@jg21) June 5, 2014
Currently only United Airlines are using the terminal with Air Canada being next in line to "move in" later this month. The terminal will, by the end of the year, be home to 26 airlines, predominantly members of the Star Alliance but also Virgin, Aer Lingus, German Wings and Little Red. When fully operational the terminal will handle 330 flights per day to 50 destinations.
Cathedral of the 21st Century

The Queen's Terminal, to give it its proper name, has cost £2.5 billion to build and was designed by Spanish architect, Luis Vidal, who has been responsible for many European airports, including Madrid Barajas. The chief characteristic of Vidal's design for Terminal 2 is an undulating steel-framed roof with the three stages of the passengers' journey (check-in, security and boarding) being represented by three large waves.
Vidal has described airports as the cathedrals of the 21st century and the gateways to nations as well as serving a public function. He has stated that his objective was to make the terminal a destination in its own right and to tempt passengers to arrive at the terminal well ahead of schedule to avail themselves of the amenities.
Amenities at T2
As far as amenities are concerned passengers are spoiled for choice: a spot of shopping complete with personal shopper or a meal at Heston Blumenthal's new restaurant, the Perfectionists' Cafe, are just two of the experiences available to the public. If the world of Gucci, Dior and personal shoppers doesn't tick the box, then perhaps middle England's favourite shop, John Lewis, will appeal, although aficionados should note that the store is only a tenth of the size of their smallest High Street store.
As for eating, if the thought of Blumenthal's signature dish of snail porridge is too much to bear before a turbulent flight, diners should be reassured that the restaurant is far more mainstream than his celebrated Fat Duck; on offer are steaks, pizzas cooked in the wood-fired oven, and fish and chips (albeit with an atomiser rather than a bottle for the malt vinegar).
For the more adventurous palate a tobacco flavoured cocktail or a nitro ice-cream might fit the bill. Chefs aim to have each order ready within 11 minutes of it being placed, ensuring that no-one is likely to miss their flight.
T2 In Numbers
As well as 33 shops, 17 restaurants, 60 check-in desks, 66 self-service check-in kiosks, 634 toilets, 1,340 car parking spaces and 7,106 seats, Terminal 2 even has its very own work of art: a sculpture entitled Slipstream, executed by the Royal Academician Richard Wilson. With a potential audience of 20 million a year the sculpture is on its way to becoming one of the most viewed public works of art in the country. Weighing 77 tonnes, measuring 78 metres and suspended 18 metres off the ground, the sculpture represents the imagined flight path of a small stunt plane. Wilson is renowned for his works inspired by the realm of construction and engineering.
The terminal is four times the size of Buckingham Palace and is designed to cope with up to 20 million passengers although initially numbers are only expected to reach 15.8 million a year.