06 Jun, 2014
Jurga Sefton
No Comments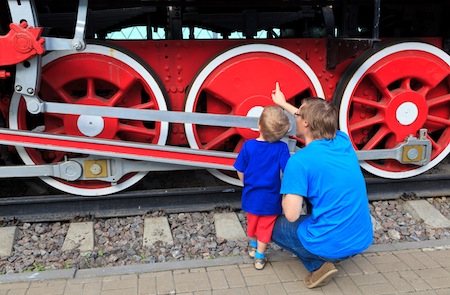 A "boys own adventure weekend" is always fun, and what better time to schedule one than Father's Day weekend. If you would like to treat your Dad to a weekend away, we have plenty of Father's day ideas, whether he is a railway enthusiast, a fishing aficionado, a would-be golf champ or a wine buff.
You don't even need to leave the UK to have boys' bonding time: with Yorkshire's roads all beautifully re-surfaced for the Tour de France next month there has never been a better time to hit the road in God's Own Country on two wheels rather than four.
Railway enthusiast?
If your Dad is an enthusiast of railways, especially the miniature variety, he may well have watched the recent Michael Portillo television series, Great Continental Railway Journeys, and gasped in amazement at the Miniatur Wunderland in Hamburg, featured in episode 6. This model railway is one of the largest in the world and consists of 12,000 metres of track, 890 trains with 11,000 carriages, 300,000 lights and 200,000 human figures.
This attraction is situated in the historical warehouse district of Hamburg and is easily accessible by public transport. If, however, you have decided to hire a car and venture out of Hamburg for part of the weekend, there are various parking options near the Miniatur Wunderland.
Hamburg is a popular stag destination, which may not be quite what you want when visiting with your father. There are, however, plenty of bars to enjoy a quiet drink and for something more lively why not pay a visit to one of the jazz clubs such as the Cotton Club or the Grosse Freiheit 36 where the Beatles once performed in their early days?
Flights to Hamburg leave from Heathrow, Gatwick and Manchester.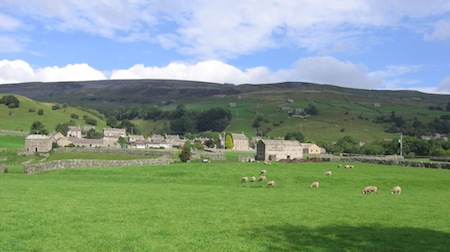 Less popular with tourists than the Lake District, Yorkshire is nevertheless a magnificent county and what better time to visit it than just before the hoards descend to watch the Tour de France next month? If you and your Dad are fit, then why not cycle part of the two-day course yourselves? Bikes can be hired from various places in Leeds, York and Harrogate. The Tour de France route takes in plenty of beautiful Dales' scenery as well as attractive towns.
If one day in the saddle is as much as your legs can take, why not spend a day in York or Harrogate, both of which have much of interest to see plus the benefit of the world-famous Betty's Tearooms for a delicious lunch or afternoon tea. Leeds Bradford airport is served by flights from Heathrow.
A would be Golf champ?
The Algarve is one of the most popular areas for golfers looking for sun while they play a round or two. The 100 mile stretch of Portuguese coast has no fewer than 42 courses (some 9 hole and some 18) at 35 golf clubs. Although the main golf season on the Algarve is autumn to late spring, you do run the risk of rain at that time of year so mid-June is ideal so long as you avoid playing in the mid-day heat.
There is a huge choice of accommodation just a stone's throw from the fairway. Many of the complexes offer other sporting facilities such as tennis courts if you and your Dad are the energetic types. Alternatively, enjoy a bit of sunbathing by the pool. Faro airport has flights from Heathrow, Gatwick, Manchester, Birmingham and Stansted.
Fly-fishing
Stavanger makes a great base for the fly-fishing enthusiast, and few Dads who are interested in game fishing could resist a chance to catch the magnificent Atlantic salmon. The scenery is dramatic and you are unlikely to see many other fishermen. If your budget will run to it, you will increase your chances of landing a fish if you have a Norwegian guide. If you don't hire a guide, you will need a car to get to the various rivers which are within easy reach of Stavanger.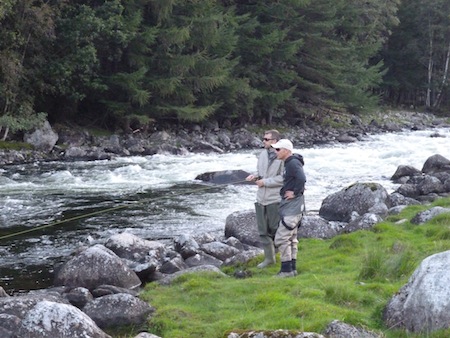 Fishing aside, it would be a shame to be in Stavanger and not take a boat trip from the harbour up the Lysefjord to Pulpit Rock. These are easily booked online. Norway is an expensive destination so why not rent an apartment for the weekend and do your own catering or even cook the fish you catch! Flights to Stavanger leave from Heathrow and Gatwick.
Need more Father's day ideas? What about …
If fishing, cycling and golf all sound too energetic, then why not treat your Dad to a weekend of wine tasting? It is possible to do all your tasting in the city of Bordeaux, but if you have a hire car (and of course the willpower to spit the wine out rather than consuming it), then it is well worthwhile visiting some of the vineyards and towns in the surrounding area.
For instance, a trip in an eastward direction to the vineyards of St Emilion can be combined with spending time exploring the beautiful medieval city, which is a designated UNESCO world heritage site. Bordeaux itself (also now a UNESCO site) is an attractive riverside city, and if you want to rest your liver, a visit to the Wine Museum is very interesting. Bordeaux is served by flights from Gatwick and Stansted.
If you would rather spend your money on your Dad than on car parking take a look at our website to make sure you don't pay over the odds for your airport parking.