19 Sep, 2014
Will Davies
No Comments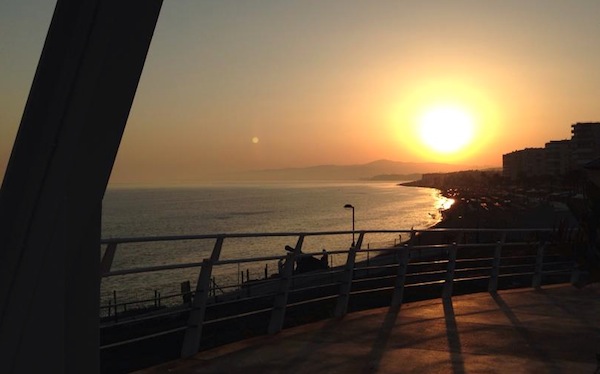 With a team as multinational as we have here at Airport Parking Shop, it's no wonder we all travel on regular basis – whether to visit family in Lithuania, go whale watching in South Africa or attend a wedding in Sweden. I was lucky to spend a month in Andalucía, Spain this summer and have put together a short guide to exploring this stunning region. Enjoy!
The Andalucía region
For someone whose father has lived in southern Spain for quite a while, Andalucìa almost started to feel like a second home to me. You just can't beat the heat, the slow pace of life and more importantly, the Spanish beer!
Andalucía refers to a large region of southern Spain, stretching from the border of Portugal, over to Murćia on the east coast and up to Cabeza Del Buey, which is a good 430 kilometres inland. It is immersed in history and its capital, Seville, holds the title of being the hottest metropolitan city in the whole of Europe. With its completely different way of life and culture, this place has something for everyone.
Where to stay
Andalucía boasts 33 thousand square miles of sun-soaked land, so choosing where to stay (or maybe where to explore in some cases!) can be a difficult task for many holidaymakers and explorers alike. However, having travelled quite a bit around the Andalucìa region, I know a few hidden gems that will leave an imprint on your memory forever. I spent a month in southern Spain this year and this time, I ventured east of Malaga.
If you're looking for somewhere to stay on the southern coast, then Torrox may be the place for you.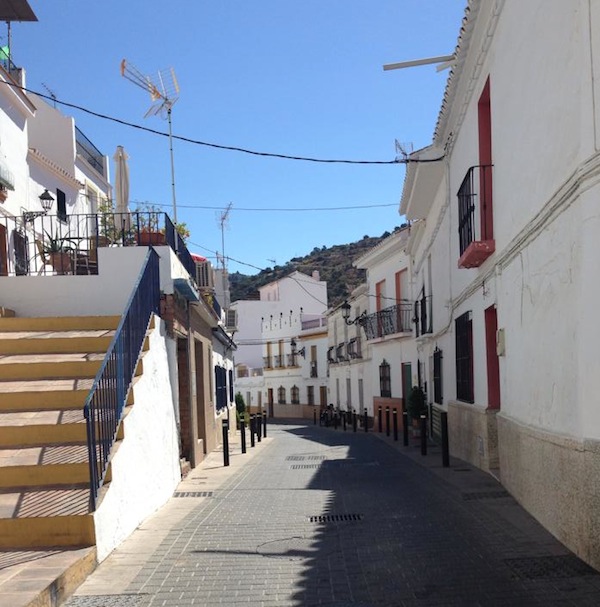 This picturesque Spanish town has a variety of amenities and places to dine, keeping everyone happy and best of all, its only a five to ten minute drive to Torrox Costa (which I highly recommend). However, if you're looking for more luxurious accommodation, then there may be a problem as the town houses are quite small and you won't have the luxury of jumping into a swimming pool on a hot day.

Looking for tranquility?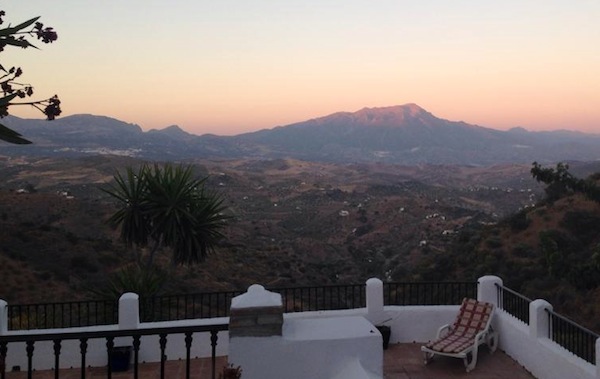 Approximately 40 miles northwest of Torrox lies the town of Colmenar, which is situated on a small mountain range. I wouldn't actually recommend staying in the town; instead, go a couple of miles up the hill, where you can find villas with views that will take your breath away and the only thing you will hear is the odd cricket, along with Juan the goat herder at 7pm. The only problem I had with Colmenar was the lack of shops and supermarkets as the only supermarket they had was a small Dia – its shelves usually seemed to be half empty and at times there was no beer… the heartbreak! To put it simply, it is a bit of a ghost town.
One for the explorers, I give you, Granada! It may have its own bit of coastline but finding the sea really isn't a problem in Andalucía and therefore I would urge you to go further inland, where you will find the Sierra Nevada mountain range along with the stunning Alhambra Palace. There are also a few national parks that are sure to bring you closer to the stunning wildlife that Spain has to offer.
Last but definitely not least, the capital of Andalucía! If you are looking for some serious heat or incredible architecture, then Seville is most definitely the place for you. With average summer temperatures usually over 35 degrees Celsius, I wouldn't recommend it to anyone who doesn't like to break a sweat.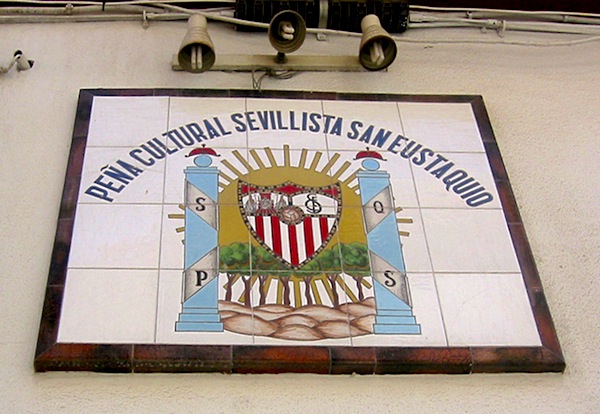 Seville would actually make a great winter break, as temperatures shouldn't fall lower than 10 degrees and you would be able to take in the stunning landmarks without constantly seeking shade.

Life's a Beach: Top 5 beaches in Andalucía
Bolonia – This beach looks like it should be in the Caribbean with its white sand and light blue water. It's actually fairly unknown due to the thin muddy track that leads you to it. However, because it is quite a distance away from the Mediterranean sea, the cold Atlantic ocean makes for quite a shock to the system when you first get in.
La Cala – Another sandy beach, La Cala is ideal for a day out due to the large array of shops and places to eat behind it. The kids can wander down to the children's activity club or venture in to the 'Crazy House' amusements. Just make sure you don't drop any wedding rings… we had a bit of a nightmare.
Torrox Costa – Torrox Costa boasts a huge stretch of coastline and again, it's ideal for a day out.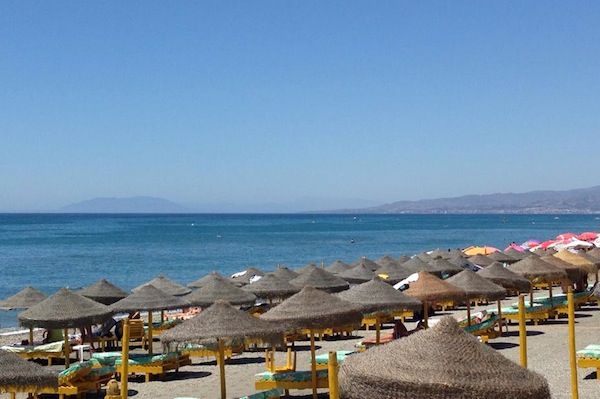 Just behind the beach is a promenade full of restaurants, shops and by night time, hundreds of small market stalls.
La Herradura – A mix of sand and pebbles, which might not be for everyone but it never gets too crowded and the views are incredible. It is a huge fishing town, so for those of you who like your fish, don't miss out! Water sports are also big at La Herradura; get involved or bring your surfboard.
Playa del Cristo – Amazing crystal clear water will welcome you at the Playa Del Cristo but unsurprisingly, it gets extremely busy in the peak of summer.
Getting there
According to Spain's Institute of Tourist Studies (Spanish Ministry of Industry, Tourism and Trade), visitors from the UK have been the largest group of international tourists to the Andalucian region for several consecutive years (approximately 2.5 million a year), so it's no wonder that many of UK's airports have Andalucian cities in their served destinations list.
There are regular flights to Malaga from Heathrow, Gatwick, Stansted, Manchester and East Midlands airports just to mention a few. In addition, look up flights to Seville, Almeria, Cordoba or Jerez.
Before you go
Before you set off for Andalucía, I can't stress how important it is to do a bit of research on your destination. I must admit, when we went to Colmenar, we were naive and as a result had to travel for over an hour when we needed supplies.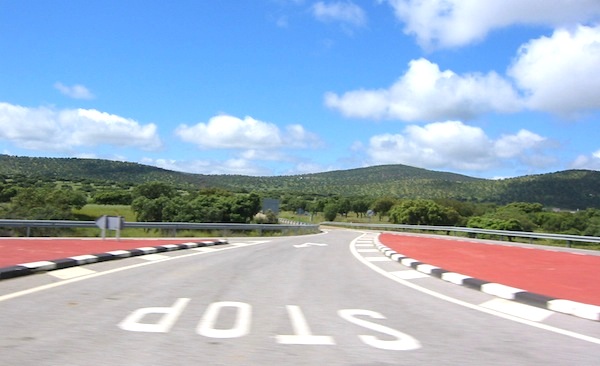 Another thing you should always ask yourself is: "Do I need to hire a car"? Is it essential? If you are going to be doing a lot of travelling then yes, you probably will need a car. On the other hand, if you are only going to stay at your villa or hotel for the duration of your holiday and can get a transfer from the airport to your accommodation, then seriously, don't bother, you will save yourself hundreds of euros! If car hire is essential to your plans, then take a look at this handy page for cheap car hire at Malaga Airport.
I would also recommend learning the basics of the Spanish language; although many people speak a bit of English, there is nothing worse than having problems with the language barrier. Here are some basic words and phrases that may come in handy:
Buenos días – Good morning
Hola – Hi
Adiós – Good bye
Por Favor – Please
(Muchas) Gracias – Thank you (very much)
Lo Siento – I'm sorry
Si/No – Yes/No
Enjoy your trip!
Images © Will Davies, Jurga Sefton
If you're looking for slightly cooler weather, but still want long hours of sunshine, then this guide to Tenerife is well worth a read!