02 Apr, 2014
No Comments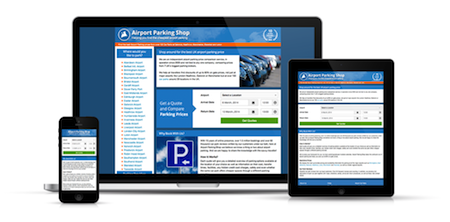 We are very excited to announce that we have just launched the new responsive Airport Parking Shop website. The times are changing, and so are the ways our customers research their holiday plans, compare cost and make bookings. Our parking comparison website has seen visits from smartphones and tablets triple in the last three years, so we decided it was time to make our service respond better to your needs.
From now on, whether you are at your desk, on your laptop, or on the go checking parking prices on your phone or tablet, you will have an improved experience when booking your airport parking with us.
The process has taken us just over 4 months from initial ideas through to launch, and it hasn't just been about making the new Airport Parking Shop work well on smaller-screen devices. We've looked at many elements of the navigation, user experience, design and functionality, and here's a list of some of the highlights:
– Implemented a fully responsive design;
– Freshened up the logo;
– Enhanced mobile support;
– Applied some menu / navigation changes;
– Centered the page and increased its size;
– Overhauled the quote form;
– Improved the results page;
– Introduced some customisation of search results;
– Updated semantic HTML tags throughout the site;
– Improved readability of the content;
– Introduced social media buttons;
– Updated a range of content pages, although we've been continuously updating car park and airport details since the site launched in 2003.
The website hasn't had that many faces over the past 10 years and hasn't really changed much, as these screenshots show, but it did maintain the same core values and still does now: helping our customers compare airport car park options to get best-value parking for their needs and providing the ease of booking. Read More
27 Sep, 2013
No Comments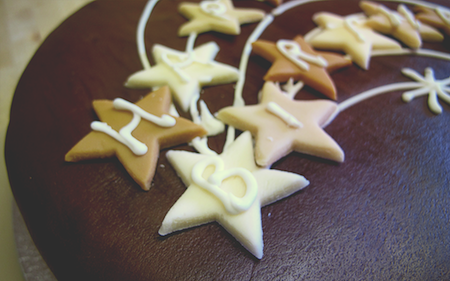 It's the 10th Anniversary of Airport Parking Shop. This means, ten years ago, in September 2003, The Times named Airport Parking Shop the 'Website of the Week' introducing the new concept to their readers: '…Here's a simple idea: an online price comparison of four airport car park providers at 22 airports in the UK.'
If we could share a slice of our 10 year birthday cake, we'd first of all do it with our customers, people who have chosen to make one of the whopping 1.4 million bookings through Airport Parking Shop in the last decade, many of them returning to our website to compare prices over and over again.
Unfortunately there's no age conversion tool (yet!) that converts a website's age to human years, or perhaps dog years, or hippopotamus years for that matter. But here at Fubra Limited, the company behind the Airport Parking Shop, we do believe that 10 years online is a pretty significant period of time, especially in the ever-changing and fast-paced travel industry.
Comparing travel prices from various providers online has evolved from being just a novelty thing to a necessary action taken by any cost-savvy traveller of 2013. As more airport parking providers were added to our quote search, budget airlines offered more and more tempting destinations and countries worked hard in attracting new explorers, we always felt it was key for someone researching their next trip to get a consistent and hassle-free parking quote. Which is partly why we've kept the same style and the same process of quote search and booking process on Airport Parking Shop for many years. Read More