Get Paid To Book A Holiday This Year: Become A Professional Sun Seeker
22 Aug, 2022
Alice Fowler
No Comments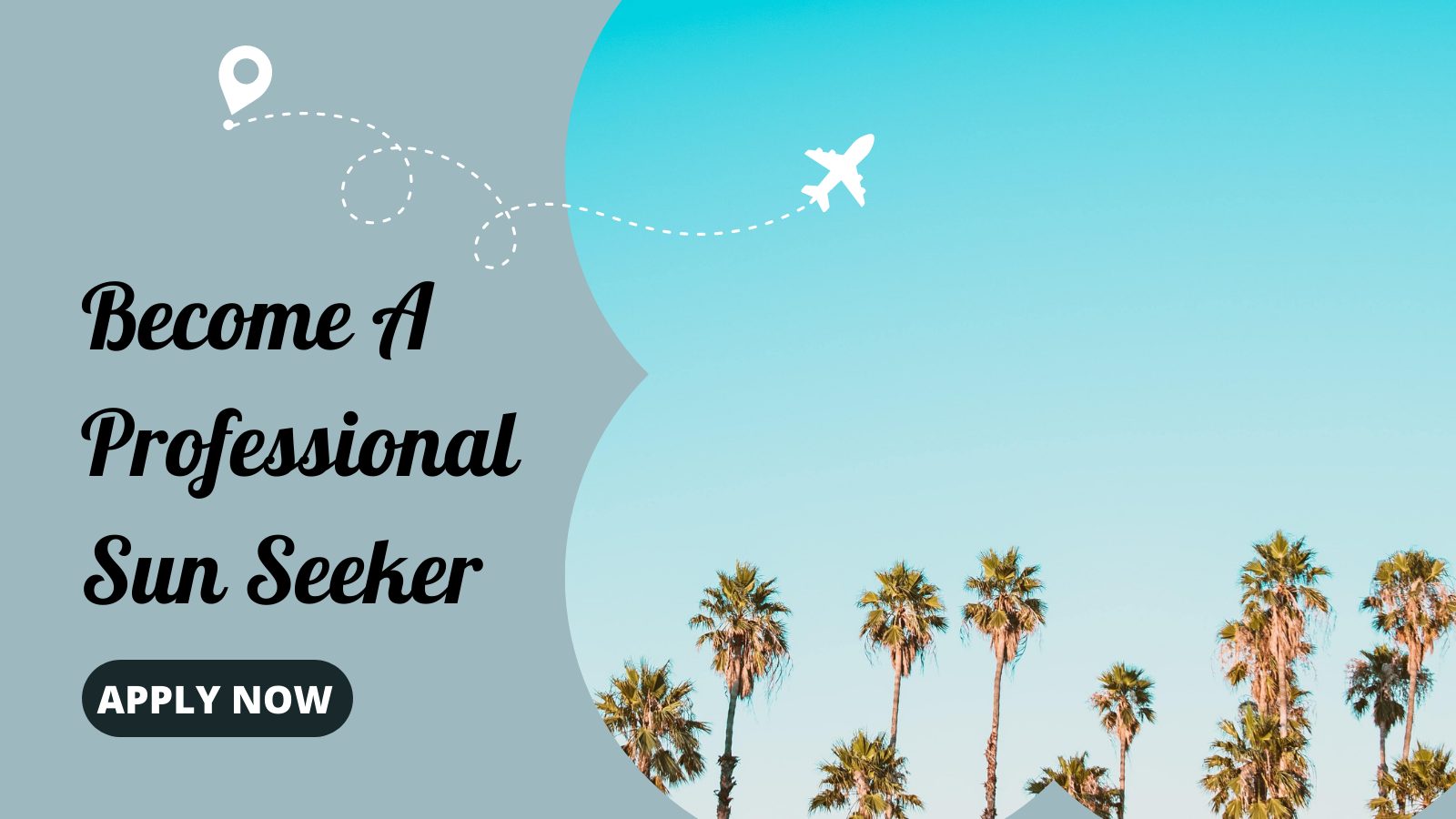 With a few years of limited travel, many of us still have unfulfilled holiday cravings. And if you are a serial sun seeker – the friend that is ALWAYS planning their next trip, scanning Instagram for travel inspiration, and carefully planning annual leave to maximise holidays – then this new job might be the one for you…
The Role and Ideal Applicants
No, you are not dreaming right now, so yes, you really can get paid for booking your next trip away! Airport Parking Shop wants to recruit two professional sun seekers; a newly created role for the appointed candidates to review and assess their current holiday booking experience.
Parking and getting to the airport is just one part of the holiday booking process, so the successful applicant(s) will need to commit to fully documenting their booking journey; from researching to confirming, to airport travel and parking, to reviewing and sharing the ease of their whole booking experience. And then feedback to the team.
On completion of the holiday booking, you will then need to answer a simple survey, reviewing and sharing how your stress levels fared and peaked during each part of the process and what you think could be simplified for holidaymakers.
Applicants must fit the below criteria:
Be 18 years or older
Live in the UK
Have access to a computer or laptop to book the holiday
Have access to the internet to be able to complete the survey afterwards
Be booking a new holiday in the next three months (before 30 November 2022)
Be willing to look at airport parking as part of the process to review how that affects the holiday booking experience
Be an expert at holiday shopping!
Responsibilities
Applicants will be required to:
Document their holiday booking process in a shared form (one side of A4).
Complete a survey after booking to review their process.
Be willing to share which parts peaked stress levels and which parts of the process were easiest.
How to apply
If you think you are up for the task of planning and booking your next trip away, and getting paid £300 for it, then simply fill out and submit the form below, telling us why you are perfect for the role of professional sun seeker.
Terms and Conditions
The competition closes on 30th September 2022
Entrants must be aged 18+ to apply
This is not a full-time employment role, instead a one-off review-based task
All personal information submitted will remain confidential
Applicants must complete the documentation form and short survey within a 15 day period of booking, and provide proof of the booking with a holiday confirmation email
The reimbursement and "pay" for this task is £300, which will be paid on satisfactory completion of the feedback survey
If you are unable to complete the requirements, the role will be offered to another entrant
The successful applicant will be notified that they have been selected on the 5th October 2022
By giving your email address, you agree to receive our email marketing offers in accordance with our Privacy Policy. You can unsubscribe at any time.
Entry to this competition will be deemed as acceptance of these terms and conditions.