A year in numbers; another great year for Airport Parking Shop!
15 Jan, 2020
Will Davies
No Comments
As we near the end of the year we can take a moment to reflect on what a great 12 months it's been!
2016 saw the world reliving their childhood through PokemonGo,  falling in love with Tim Peake and Andy Murray, seeing more female athletes compete in an Olympic games then ever before and cheering for Leo when he finally won his well overdue Oscar!
And here at Airport Parking Shop, it's been a pretty great year too!

As you can see, we have been a pretty busy team this year! But, how do you think we compare to Santa?!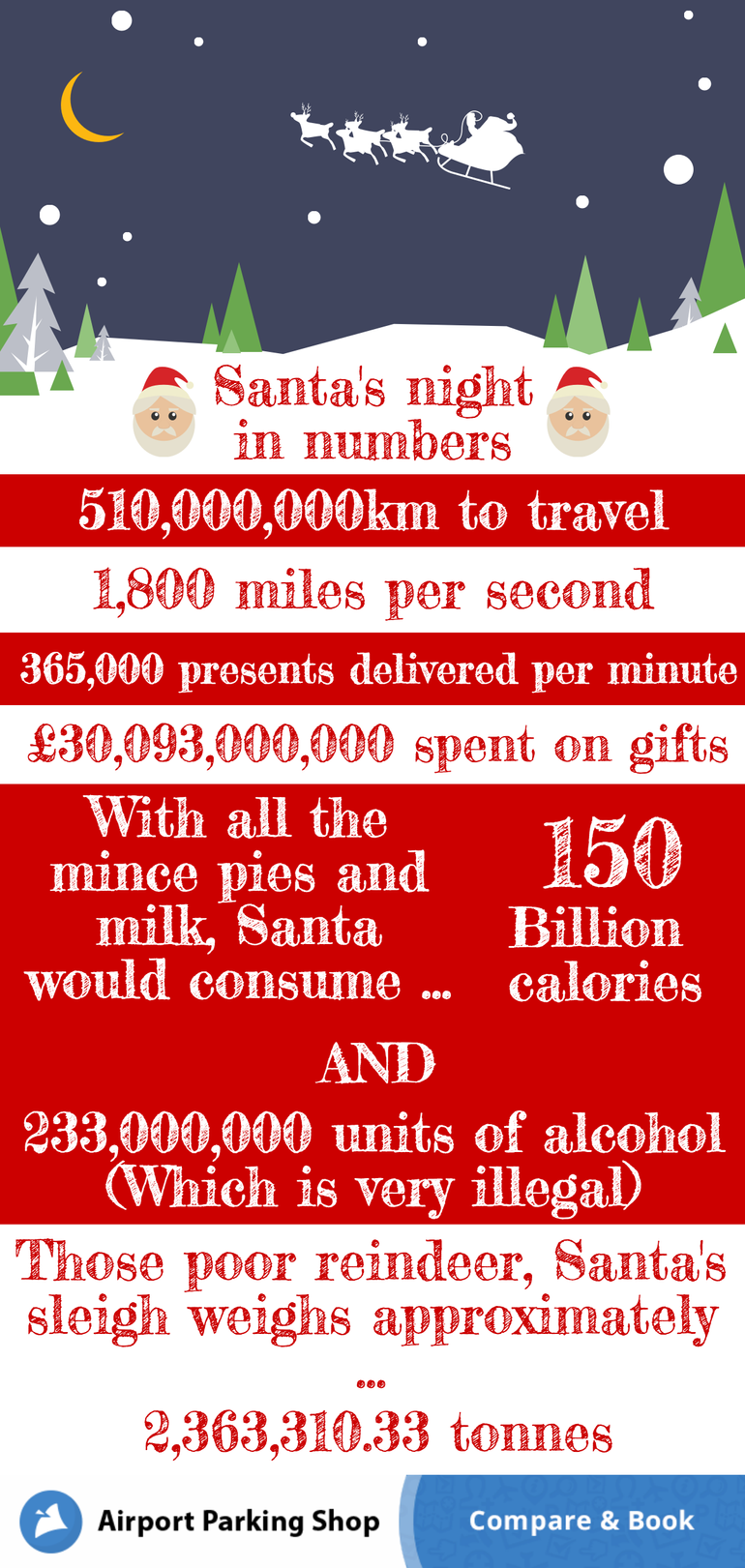 It's safe to say we almost matched Santa on the calorie intake…too many cakes and trips to Nandos…! You can see more of what we have been up to this year in our video below.
We hope you have had an equally great year; do you have any fond memories you'd like to share? Be sure to leave them in the comments below!
Just lastly, we'd like to wish all of our customers a very Merry Christmas and a Prosperous 2017. Enjoy a nice break over the festive period and don't feel too guilty about your mince pie consumption..!