27 Sep, 2013
Jurga Sefton
No Comments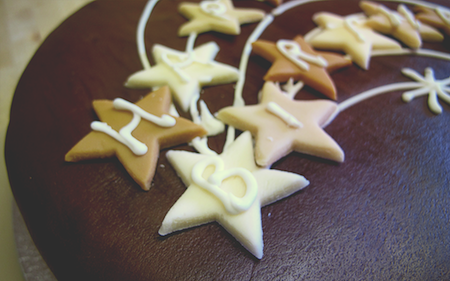 It's the 10th Anniversary of Airport Parking Shop. This means, ten years ago, in September 2003, The Times named Airport Parking Shop the 'Website of the Week' introducing the new concept to their readers: '…Here's a simple idea: an online price comparison of four airport car park providers at 22 airports in the UK.'
If we could share a slice of our 10 year birthday cake, we'd first of all do it with our customers, people who have chosen to make one of the whopping 1.4 million bookings through Airport Parking Shop in the last decade, many of them returning to our website to compare prices over and over again.
Unfortunately there's no age conversion tool (yet!) that converts a website's age to human years, or perhaps dog years, or hippopotamus years for that matter. But here at Fubra Limited, the company behind the Airport Parking Shop, we do believe that 10 years online is a pretty significant period of time, especially in the ever-changing and fast-paced travel industry.
Comparing travel prices from various providers online has evolved from being just a novelty thing to a necessary action taken by any cost-savvy traveller of 2013. As more airport parking providers were added to our quote search, budget airlines offered more and more tempting destinations and countries worked hard in attracting new explorers, we always felt it was key for someone researching their next trip to get a consistent and hassle-free parking quote. Which is partly why we've kept the same style and the same process of quote search and booking process on Airport Parking Shop for many years.
It's a little bit like remembering you went to Croatia a long time ago, and you sat in a little cafe in Split, watching possibly the cheesiest sunset on earth. Imagine going there ten years later, and the same cafe is still there. Even the sunset rings a bell. It's that sort of 'I've been here before' feeling that we maintained for our customers, hopefully trusting us year on year to save them money and time comparing prices and making informed choices in split seconds.
Our efforts didn't go unnoticed; over the decade the website has received many mentions in UK's leading press, including The Guardian, Daily Mail, as well as Which?, the largest consumer body in the UK. With the custom built quote engine instantly comparing prices from seven UK's leading airport car parking providers, Airport Parking Shop continues to deliver the no-gimmicks quote search service, just as it was doing it in 2003.
It's highly likely we are now faced with a brand new customer, who ten years ago might have been only 8 years old and happy to fly to wherever Mum and Dad chose to holiday that year. Today that customer is an 18-year old, and just as tech-savvy and keen to explore the world, keen to do it for less. So the demand for the quality of price comparison service remains the same, but there are new ways we'd like to engage with people who compare and book parking through Airport Parking Shop. We would be happy to hear from you on our Facebook page and be able to answer your questions through Twitter, so please get in touch.
We're also very excited to launch the Airport Parking Shop Blog which we hope will become a great platform for sharing both updates from travel comparison industry and answers to some of the more common queries we get in our day-to-day operation. There are busy times ahead of us and whilst it's lovely to eat cake and celebrate, we strive to spend more time on helping our customers get better at planning and saving on travel.