02 May, 2016
Alice Fowler
No Comments
Oh yes, there's more! The final part of our travel trends series  based on the findings from the ABTA brings you the last few destinations that everyone is talking about. It's about time to get booking those flights!
Peru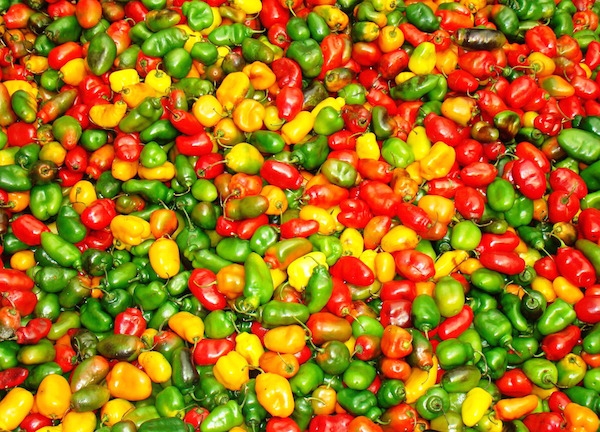 Average flight time from Heathrow: Under 13 hours direct to Lima.
You've got to go in: May – September is an ideal time to go as the weather is dry and you will be able to enjoy most of the attractions that have pulled you to Peru.
You've got to see: Machu Picchu, Inca trails and stunning scenery all spring to mind when you think of Peru, and more and more people are discovering the delights of the culture and cuisine of this South American country. Trek the trails to the beautiful Machu Picchu, or explore the wildlife that the Amazon has to offer.
You've got to try: Peru is well-known for ceviche, which is raw fish marinated in citrus juices. A lunchtime affair, you will find it served with things such as sweet potato or a local corn. Another one to try is cuy, or, guinea pig. If you don't have fond memories of your childhood pet then you'll find this a gamy meat, often barbecued.
Iceland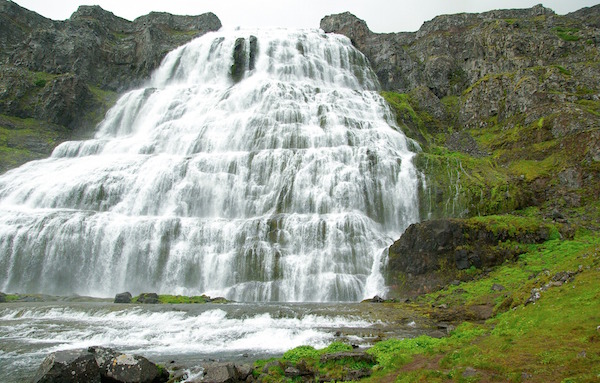 Average flight time from Heathrow: Under 3.5 hrs.
You've got to go in:  It depends on the purpose of your visit, if you want to see the Northern Lights then your best months are between September and April, but sightings are still dependent on location and weather. If you are after the Midnight Sun and want to experience the long days then it's best to visit between May and July. July and August are very busy, however it's a great time to check out the trails in the uninhabited areas as they are more likely to be open at this time of the year.
You've got to see: It goes without saying that a trip to Iceland to see the Northern Lights is a must, however it's worth dedicating a certain part of your trip to it for it depends on the location as to the likelihood of seeing them. Your skin will definitely thank you for a visit to the Blue Lagoon, or go off the beaten track to see the waterfalls at Dynjandi.
You've got to try: You can't miss the variety and quality of Icelandic seafood. Many restaurants will specialise in dishes of all types, however for a real traditional delicacy try Harðfiskur – it's a bit like beef jerky and is eaten by tearing strips off and sometimes covering it in butter. There's also a lot of lamb due to the quantity of sheep farming in the country!
France
#StadeVelodrome pic.twitter.com/XsqsNKIXVD

— L'OM C'EST NOUS ! (@HuCio91) April 11, 2016
Average flight time from Heathrow: Under 1.5 hours but don't forget that the Eurostar from London St Pancras also serves Paris and other destinations.
You've got to go in: June and July if you want to see the UEFA Euro 2016 matches, but beware the July/August time period as this is when many French residents head on holiday, so it can be pretty busy! Also worth being aware of French national holidays as you won't find much open on these days.
You've got to see: France is a standard choice for a holiday destination at any type of year and for any type of holiday – you've got Paris for that city-break, Provence for your beach holiday, and great Alps locations for those skiers amongst you. If you want to tie your holiday in with a match then you've got plenty to choose from with fixtures throughout the country. The final will of course be played in Paris! If you take a trip to Lille, make sure the Stade Pierre Mauroy isn't the only thing you see – there's some strong Flemish influences here so take a trip to the Old Town to see gorgeous buildings and visit delightful restaurants!
There are also matches at the Stade Velodrome in the Southern coastal city of Marseille. Here you can experience life by the sea, with a visit to the Old Port and other great sights. If you are of an active persuasion, there are some fabulous hiking opportunities in the nearby Parc National des Calanques.
You've got to try:  I don't want to be stereotypical, but if you are in France it would be a crime not to sample the products of your local boulangerie – fresh baguette, pain au chocolat and croissant are just a few of the delights you can find. Whether it's Paris, Marseille, Nice, or any of the other fixture cities, France is full of fantastic restaurants to try.
Sri Lanka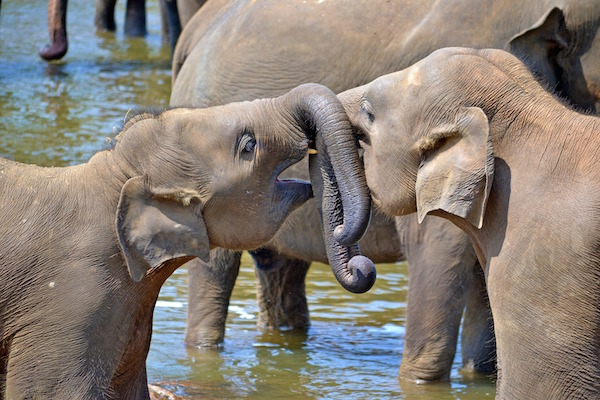 Average flight time from Heathrow: Under 11 hours if you fly direct but considerably longer if you make a stopover. However, if you had the time, you could take a day or two to see somewhere new on your stopover!
You've got to go in: You'd think this is a simple question, but think again! This small island has the unfortunate situation of being visited by two monsoons, to separate parts of the island. Research well the areas you want to visit and take a look at when the best weather is for those areas – for example a good time to visit coastal areas in the south and the west is between December and March.
You've got to see: Many Sri Lanka images will have you imagining the 12 metre high Aukana Buddha that adorns many advertising campaigns. It would be a shame not to pay a visit to this iconic statue! Want to make the most of the weather? Head to the south coast for beautiful beaches straight out of a brochure – some will be busier than others so have a look in advance for one that will suit your tastes. For a different scene, how about visiting the Pinnewala Elephant Orphanage to see how they help vulnerable elephants in need.
You've got to try: In Sri Lanka there are plenty of coconut based delicacies to try – from the popular coconut curries to "hoppers" – coconut based crepes usually served with an egg. For a different take on curry try the fish ambul thiyal – local seafood in a sour, spicy sauce. Yum!
So that's it, our full round-up of all the hottest destinations for 2016 is over. Have you booked your next holiday, if not, what are you waiting for??