2016 Travel Trends – Why these destinations deserve a visit!
15 Jan, 2020
Franki Napolitano
No Comments
So now that the 4 day Easter Weekend is a distant memory, isn't it about time we started thinking about our summer getaways and winter sun breaks?!
With new flight routes and airlines continuously added to the World's airports, jetting off around the world has never been easier. 
In their 2016 Travel Trends report, The ABTA have highlighted 12 top destinations to visit this year, so we thought we'd bring you a quick rundown of the 12 places to showcase why they deserve a stamp in your passport!
Abu Dhabi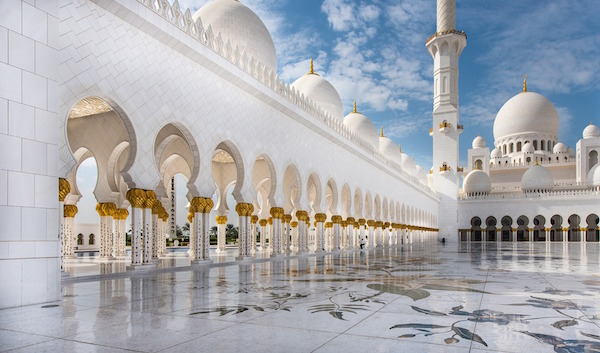 Average flight time from Heathrow: 7 ½ hours Direct
You've got to go in: September – November to ensure some much needed winter sun at a reasonable price, before the peak business and tourism season starts in December!
You've got to see: Any search for "What to see in Abu Dhabi" will tell you that a visit to the Sheikh Zayed Grand Mosque is an absolute must! It's the largest mosque in the UAE which is visited by a staggering 41,000 people during Eid. You'll also love the cultural hub of the city, the Emirates Palace Hotel, which hosts orchestras and film festivals, or how about a visit to Ferrari World Abu Dhabi to purr over some of the World's most exquisite cars?
However, if you fancy a slower pace, why not take a stroll or cycle along the Abu Dhabi Corniche, exploring the beaches, landscape gardens and fantastic eateries, rounded off with a stop at a sheesha cafe?
You've got to try: Stuffed Camel (Yes, really!) and Al Machboos, a famous meat and rice dish made with spices and dried lemon.   
N.B. – Remember that the UAE is an Islamic country and therefore local traditions, laws, customs and their religion should be respected at all times. If you are unsure,  have a read of our social etiquette abroad guide for more information. 
 Hawaii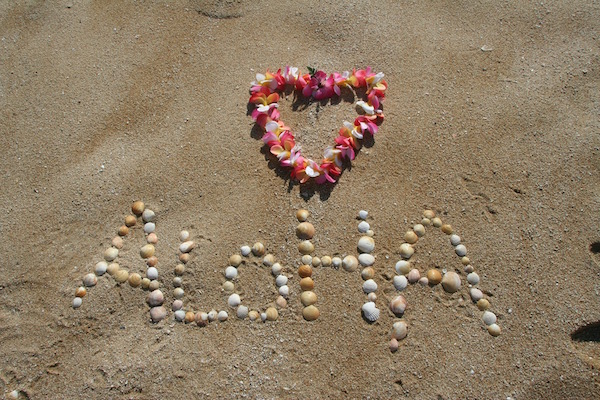 Average flight time from Heathrow: 21 hours with a stop over
You've got to go in: April, May, September or October when the weather is warmer and the prices are lower. December through to March are high season, so costs will be up! The temperature rarely dips below 20'c all year round and 'rainy season' (November – March) barely sees much rain at all!
You've got to see: One of the must see sights has got to be the North Pacific Humpback Whales! Whale watching in Hawaii is extremely popular and it's a truly breathtaking experience to witness their annual migration from the Gulf Coast.
2016 marks the 100th birthday of the USA National Parks service, so you can certainly expect plenty of celebrations across the islands! This is the perfect time to attend a Luau, try surfing or simply explore the magnificent islands.  Head to Akaka Falls on the Big Island, Seven Sacred Pools of O'heo in Maui, the Na Pali Coastline on Kauai or hike the Munro Trail in Lana'i for a real Hawaiian treat!
You've got to try: Well it has to be Kalua pig, surely? Pulled pork done in the traditional Hawaiian style – spitroasted over an open fire. Wash it down with a real Mai-Tai of course!
Silk Road, China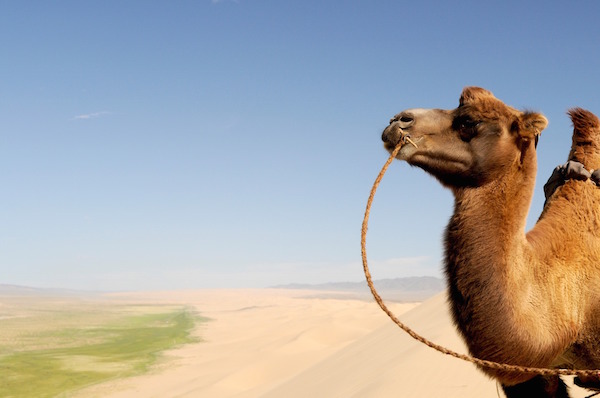 Average flight time from Heathrow: 12 hrs, Direct to Beijing
You've got to go in: March to May for the most pleasant climates. Although it really depends on which Silk Road route you take – the weather varies greatly across the regions.
You've got to see: Don't let the name fool you – this isn't just a single road! It is in fact a collection of historic trade routes that connected China to the Mediterranean. However, sticking with the routes in China, we highly recommend a visit to the Mogao Caves in the Gobi desert, one of the most important Buddhist sites in China. There are over 400 caves to be explored, some beautifully adorned with colourful murals and clay sculptures.
Perhaps a trek toward the Tian Shan mountains through the impressive countryside to visit the Heavenly Lake is more your style? Or maybe try the cities of Urumqi and Kashgar which are equally stunning, where their ever buzzing markets offer cultural diversity and vibrancy in abundance.
You've got to try: Paprika Mutton Skewers and DaPanJi – a whole chicken (including the feet and head sometimes), cooked with potatoes, peppers and a whole lot of spice! If you can handle the heat (and the feet!), it's well worth a try!
Iran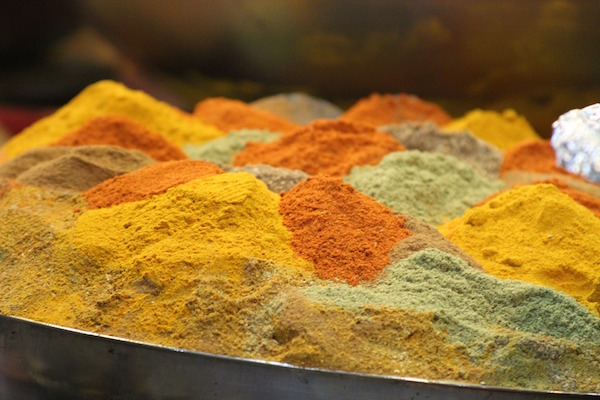 Average flight time from Heathrow: 6 hours Direct to Tehran
You've got to go in: The summer months can get extremely hot and resemble desert like conditions. A visit between October and November or March and May come highly recommended –  you'll still see temperatures in the 30s!
You've got to see: Iran is home to several UNESCO World Heritage Sites, one of which is Imam Square in the capital city Tehran. This important historical site has plenty for you to explore; you'll find the Sheikh Lotf Allah Mosque, the Ali Qapu Palace and the Shah Mosque, where the Muslim Friday Prayer Namaaz-e Jom'eh is held.
You can also visit the Isfahan Grand Bazaar, which is undoubtedly one of the best places to purchase an authentic Persian inspired rug and a bounty of spices, or choose to peruse some of the world's most valued treasure at the Treasury of National Jewels located within the City Bank – but you'll have to leave your bag, phone and camera with reception!
You've got to try: Kateh, a favoured dish in the north of the country. It's simply rice cooked with salt, butter and water until all the water is absorbed. You can mix with jam for breakfast or serve with cheese and salted fish for a savory meal.
N.B. – Tourism in Iran may come as a bit of a surprise given recent events and caution should be exercised whilst visiting. Iran is an Islamic country so the strict religious laws should be respectfully abided. For further information on travel to Iran, please refer to the Foreign Travel Advice page from Gov.uk.
Canada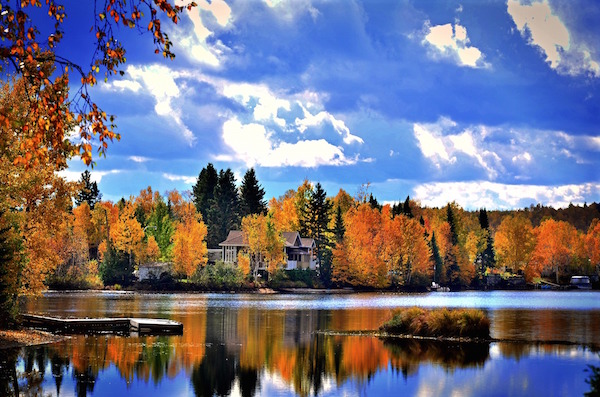 Average flight time from Gatwick: 8 hours direct to Toronto
You've got to go in: The Fall – September to October. Not only are the temperatures a bit more bearable than in the summer, you will also be surrounded by the natural beauty the autumnal colours bring to your surroundings. Fall is also less touristy so prices will usually 'fall' too.  
You've got to see: For you movie lovers, you'll be pleased to know that the Toronto International Film Festival will be running from September 8th – 18th and it's the perfect opportunity to do some celeb spotting too.
If you opt to visit in July, you may wish to visit the award winning Jazz Festival to be wowed by Canadian talent or perhaps treat yourself to cuisine from more than 200 top restaurants as part of Summerlicious – a culinary celebration enjoyed by foodies from all over.  You can also enjoy activities such as Dragon Boating, dining with 360° panoramic views at the CN Tower and of course, a trip to Niagra Falls, just a 90 minute car journey away from Toronto.
You've got to try: The Canadian take on a bacon bap, the Peameal Bacon Sandwich; it's Toronto's most distinct dish which is essentially pickled pork loin rolled in oatmeal. We also hear that poutine is also a must try – chips covered in cheese curd and gravy…we aren't convinced but let us know what you think!
Naples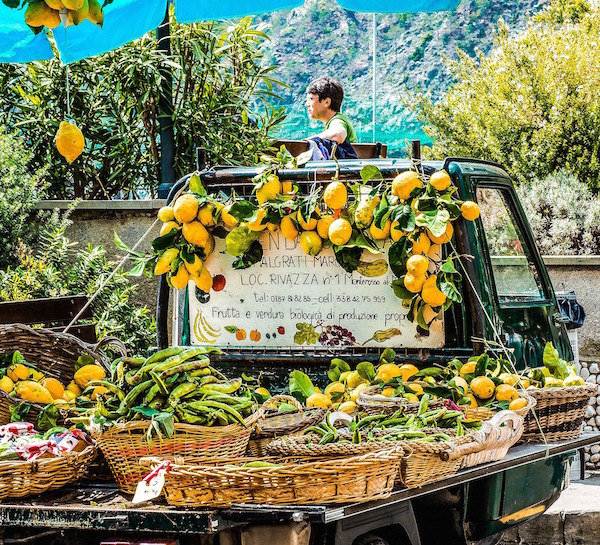 Average flight time from Gatwick: 2 hours, 45 minutes direct 
You've got to go in: October or March – both months are relatively quiet in terms of tourists, so you may be able to get more done. Don't worry though, you still stand a good chance of making the most of the warm weather.
You've got to see: Everything! There is such a diverse range of activities to enjoy and sites to see in Naples that you may find it tough to fit them all in. We would highly recommend you visit Pompeii and explore the magnificent lost city and its ruins. Then move on to Duomo di Napoli, Naples' main Roman Catholic church to explore the beautiful architecture and religious history.
If you'd like to see a more modern side to the city, you will find plenty of activities to keep you amused – why not check out one of the many underground art galleries, beach parties or spend a day wandering around a restored 19th century shopping arcade.  Lastly, a trip to Naples wouldn't be complete without visiting The Amalfi Coast. About an hours drive south, you'll find the stunning UNESCO World Heritage coastline, adorned with its famous lemon groves.
You've got to try: An authentic Neapolitan pizza, without a doubt! Or one of their most famous seafood dishes, the polpi alla luciana; Octopus cooked with tomatoes and chilli peppers – delicious.
Poland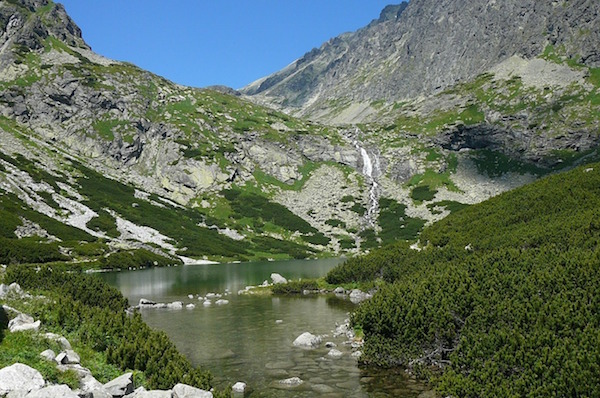 Average flight time from Heathrow: 2 ½ Hours direct to Warsaw
You've got to go in: Summer! A visit between June and September will be truly beautiful. A heady mix of high temperatures, outdoor festivals and impressive architecture create the perfect setting for an unforgettable trip.
You've got to see:  Poland's cities are home to many sites and activities, from the cultural and historic, to the adventurous and quirky.  Go hunting through the 13th century Wieliczka Salt Mines,  visit one of the infamous Polish Folk Shows whilst enjoying dinner and even forage through the woods to pick local mushrooms.
A visit in June may mean you get to experience the Juwenalia Festival which is a time for local students to celebrate finishing their school year. It's also a great time to do some hiking, and where better to experience this, than the Tatra Mountains?
We also have a whole range of other activities to explore in our Weekend in Poland blog from last year (did we predict a trend with this?!) 
You've got to try: The traditional dish Bigos which is a hearty stew of mixed meat, sausage and sauerkraut with a side of Pyzy (potato dumplings) and of course, the infamous Żubrówka Bison Grass Vodka.
Queensland, Australia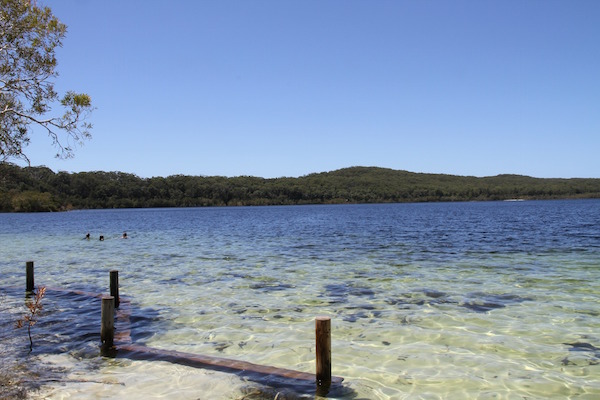 Average flight time from Heathrow: 26 ½ hours to Cairns
You've got to go in: The state has different climate zones and seasons depending on where you visit! Head to the North of Queensland between May and October for lower humidity and fewer touristy crowds, and head South during October to March if you want to turn up the heat.
You've got to see: Well obviously, you need to head to the Gold Coast and visit the magnificent beaches. Whilst you're there, make sure you check out the unrivalled views of the coast line from the SkyPoint Observation Deck or perhaps try some surfing at Snapper Rocks.  You should also take a trip to the Great Barrier Reef for a breathtaking scuba-diving session, or how about fishing,  snorkeling  and camping under the stars at Lady Musgrave Island?
You can also explore the rainforests in Cairns, Lake McKenzie on Fraser Island, or for you animal lovers, why not visit one of the hundreds of wildlife sanctuaries? We suggest a visit to Wildlife Habitat Port Douglas or Lone Pine Koala Sanctuary. 
You've got to try: The Seafood! Go for the King and Tiger Prawns, Mud Crab and Moreton Bay bugs and if you happen to be in Daintree, we hear the Oysters Kilpatrick are amazing! Follow up your seafood feast with some of the most delicious pineapples, mangoes and paw paws you've ever had. We hear Tim Tams and a sweet Bundaberg Rum go down a treat, too.
Peru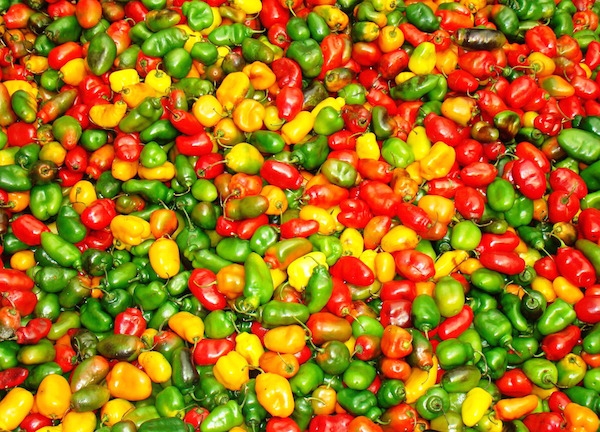 Average flight time from Heathrow: Under 13 hours direct to Lima.
You've got to go in: May – September is an ideal time to go as the weather is dry and you will be able to enjoy most of the attractions that have pulled you to Peru.
You've got to see: Machu Picchu, Inca trails and stunning scenery all spring to mind when you think of Peru, and more and more people are discovering the delights of the culture and cuisine of this South American country. Trek the trails to the beautiful Machu Picchu, or explore the wildlife that the Amazon has to offer.
You've got to try: Peru is well-known for ceviche, which is raw fish marinated in citrus juices. A lunchtime affair, you will find it served with things such as sweet potato or a local corn. Another one to try is cuy, or, guinea pig. If you don't have fond memories of your childhood pet then you'll find this a gamy meat, often barbecued.
Iceland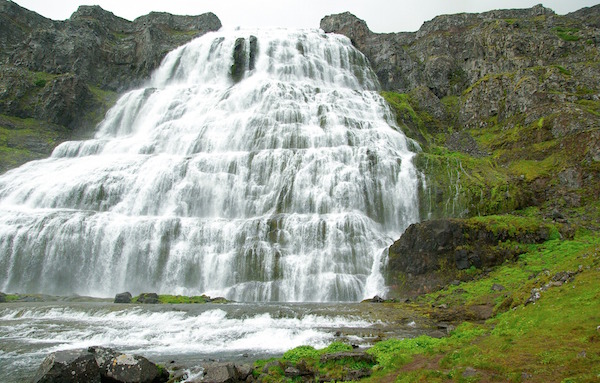 Average flight time from Heathrow: Under 3.5 hrs.
You've got to go in:  It depends on the purpose of your visit, if you want to see the Northern Lights then your best months are between September and April, but sightings are still dependent on location and weather. If you are after the Midnight Sun and want to experience the long days then it's best to visit between May and July. July and August are very busy, however it's a great time to check out the trails in the uninhabited areas as they are more likely to be open at this time of the year.
You've got to see: It goes without saying that a trip to Iceland to see the Northern Lights is a must, however it's worth dedicating a certain part of your trip to it for it depends on the location as to the likelihood of seeing them. Your skin will definitely thank you for a visit to the Blue Lagoon, or go off the beaten track to see the waterfalls at Dynjandi.
You've got to try: You can't miss the variety and quality of Icelandic seafood. Many restaurants will specialise in dishes of all types, however for a real traditional delicacy try Harðfiskur – it's a bit like beef jerky and is eaten by tearing strips off and sometimes covering it in butter. There's also a lot of lamb due to the quantity of sheep farming in the country!
France
#StadeVelodrome pic.twitter.com/XsqsNKIXVD

— L'OM C'EST NOUS ! (@HuCio91) April 11, 2016
Average flight time from Heathrow: Under 1.5 hours but don't forget that the Eurostar from London St Pancras also serves Paris and other destinations.
You've got to go in: June and July if you want to see the UEFA Euro 2016 matches, but beware the July/August time period as this is when many French residents head on holiday, so it can be pretty busy! Also worth being aware of French national holidays as you won't find much open on these days.
You've got to see: France is a standard choice for a holiday destination at any type of year and for any type of holiday – you've got Paris for that city-break, Provence for your beach holiday, and great Alps locations for those skiers amongst you. If you want to tie your holiday in with a match then you've got plenty to choose from with fixtures throughout the country. The final will of course be played in Paris! If you take a trip to Lille, make sure the Stade Pierre Mauroy isn't the only thing you see – there's some strong Flemish influences here so take a trip to the Old Town to see gorgeous buildings and visit delightful restaurants!
There are also matches at the Stade Velodrome in the Southern coastal city of Marseille. Here you can experience life by the sea, with a visit to the Old Port and other great sights. If you are of an active persuasion, there are some fabulous hiking opportunities in the nearby Parc National des Calanques.
You've got to try:  I don't want to be stereotypical, but if you are in France it would be a crime not to sample the products of your local boulangerie – fresh baguette, pain au chocolat and croissant are just a few of the delights you can find. Whether it's Paris, Marseille, Nice, or any of the other fixture cities, France is full of fantastic restaurants to try.
Sri Lanka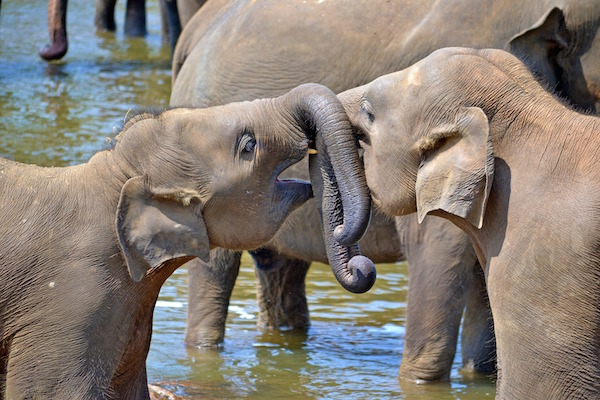 Average flight time from Heathrow: Under 11 hours if you fly direct but considerably longer if you make a stopover. However, if you had the time, you could take a day or two to see somewhere new on your stopover!
You've got to go in: You'd think this is a simple question, but think again! This small island has the unfortunate situation of being visited by two monsoons, to separate parts of the island. Research well the areas you want to visit and take a look at when the best weather is for those areas – for example a good time to visit coastal areas in the south and the west is between December and March.
You've got to see: Many Sri Lanka images will have you imagining the 12 metre high Aukana Buddha that adorns many advertising campaigns. It would be a shame not to pay a visit to this iconic statue! Want to make the most of the weather? Head to the south coast for beautiful beaches straight out of a brochure – some will be busier than others so have a look in advance for one that will suit your tastes. For a different scene, how about visiting the Pinnewala Elephant Orphanage to see how they help vulnerable elephants in need.
You've got to try: In Sri Lanka there are plenty of coconut based delicacies to try – from the popular coconut curries to "hoppers" – coconut based crepes usually served with an egg. For a different take on curry try the fish ambul thiyal – local seafood in a sour, spicy sauce. Yum!
So that's it, our full round-up of all the hottest destinations for 2016 is over. Have you booked your next holiday, if not, what are you waiting for??